SUBSCRIPTION SERVICE
Never run out of your favorites!
Receive your CODAGE products on your schedule, anywhere. 
Enjoy automatic deliveries (edit or pause your plan anytime straight from your online account), 15% off all orders and special perks like free deluxe samples.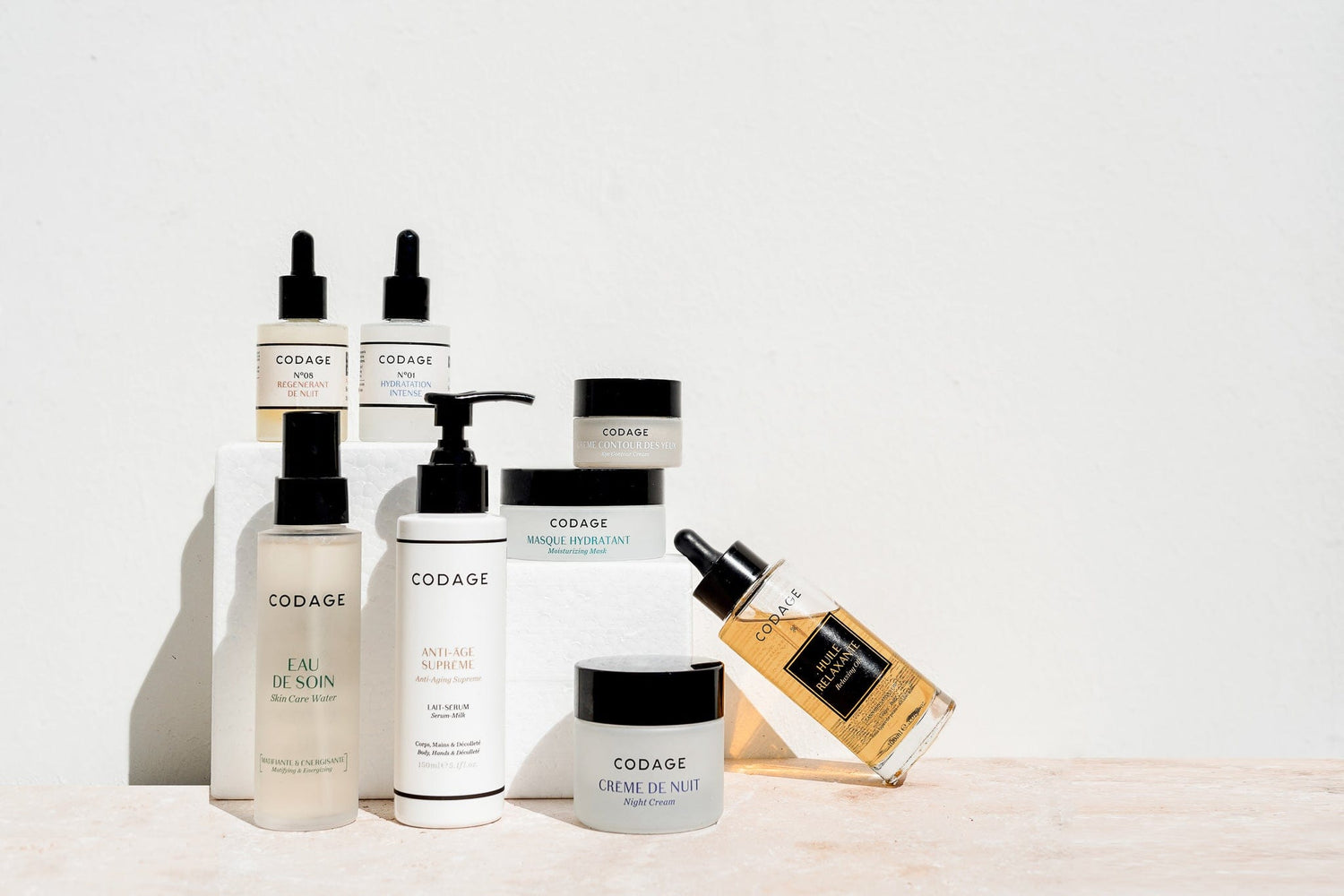 How does it works
01. SELECT YOUR PRODUCTS

Choose your favorite products that are eligible for auto-delivery.

02. CHOOSE YOUR FREQUENCY

Select the plan that fits you best, with a delivery frequency between 1 to 4 months

03. ENJOY AND CUSTOMIZE

Get 15% off your first & recurring orders + deluxe samples + free shipping*.

From a dedicated page in your account, change the date of shipment, add/ remove products in your routine or cancel your subcription at anytime.
Free shipping*

15% off

DELUXE SAMPLES

FLEXIBLE subscription
OUR SELECTION OF PRODUCTS
Make your choice between our bestsellers to compose your subscription
Frequently Asked Questions
WHAT ARE THE SUBSCRIPTION TERMS?
Subscription items will be shiped automatically until you cancel. By placing this order you are authorizing us to charge your card for future orders at the frequency and quantity you selected. For Customer Services Team, contact info@mycodage.com or call +33(0) 4 93 04 90 71
How does the billing work?
You will be charged automatically with each delivery, on the anniversary of your first subscription and according to the duration you have chosen. Example: if you subscribe on March 3rd to receive Serum N°03 every 2 months, you would pay: 75.65€ on March 3rd, 75.65€ on May 3rd, 75.65€ on july 3rd,...
Can I edit my subscription?
You can make changes at any time from your account ("my subscriptions" section). Select your delivery frequency, your delivery dates, the products you have already subscribed to, or add products to your next deliveries without having to subscribe to these products (click on "modify the/my next delivery", then select the products in in the "add a product to your next delivery" section), etc.
How can I add a product to my next delivery without having to subscribe?
1- Log in to your account and go to the "next delivery" section under "my subscriptions".
2- Click on the "edit" button next to the product corresponding to your next delivery date.
3- Go to the section "add a product to your next delivery" then select the product you wish to add to your next delivery only.
4- Click on "add to cart" and confirm! The product will then be displayed in the "next delivery" section in the "single product" frequency.
Can I suspend or cancel my subscription?
Yes, you can suspend your subscription at any time from your account on our site!
Yes You can also cancel.
If you have any questions, please contact us at info@mycodage.com
I have not received my product this month, what can I do?
Please contact us by email at info@mycodage.com, letting us know your order number, and we will make sure to send you the missing products.
* Am I eligible to free shipping offer
Following countries are eligible to free shipping for subscriptions above 30€:
- France
- Belgium
- Luxembourg
- Monaco
- Andora
Following countries are eligible to free shipping for for subscriptions above 80€:
- E.U. Countries
- United Kingdom
- U.S.A.
- Canada

If you don't find your country in the list above, your shipping price will be automatically calculated in your cart.